Falcon Communications
With a full-time engineering and systems integration staff, Falcon represents a one-stop-shop for telecommunications products, and services.

Dantek
Provides and supports Network Monitoring equipment to the Canadian Telecom industry.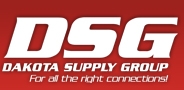 Dakota Supply Group
Offers a full-line electrical, communications and mechanical distributor, known for state-of-the-art products.

Bejed
Designing, manufacturing and supplying fiber distribution and networking products for over 30 years.