Dantel, Inc. is a leading design and manufacturer of innovative remote monitoring and network management solutions.
It is our business goal to design, manufacture and deliver defect-free products on time that meet and exceed our customers' expectations. Dantel has received recognition and awards from various telecommunication companies for our supplier quality programs. Our hardware products built with industrial grade components and built to last!
You have questions…We have answers.
Customer Support
Customer Support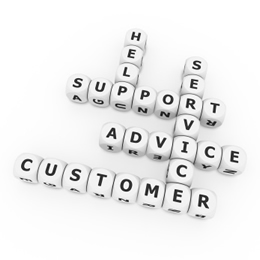 Dantel delivers services and solutions that address the full lifecycle of network alarm and monitoring needs – from site surveys and needs assessment to implementation and operations and beyond to sustaining services like maintenance and education. Our methodologies, tools, and technical expertise enable us to deliver superior solutions, quickly and effectively. Free up your valuable resources and reduce your risk by partnering with Dantel Services today.
Our Customer Support and Services (CSS) organization is the first point of contact for customers needing technical support. With Dantel's CSS organization working for you, you have the peace of mind of knowing that the best technical experts, each with decades of problem-solving experience are available around the clock, 365 days a year, to answer your support question.
Dantel Services offers a comprehensive portfolio of focused professional services designed to help you install, integrate, and manage Dantel products in your network. From needs assessment through sustaining services, Dantel has the right service solution for you. Customized services are also available.
Warranty
Warranty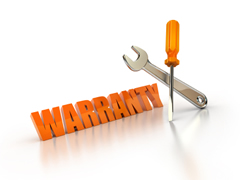 Limited Warranty: The Seller warrants that the standard hardware products repaired will be free from defects in material and workmanship and perform to the Seller's applicable published specifications for a period of 90 days from the date of repair or for the time remaining on the 18-month warranty from the date of the original purchase invoice, whichever is greater. The liability of the Seller hereunder shall be limited to replacing or repairing, at its option, any defective products, which are returned F.O.B. to the Seller's plant (or, at the Seller's option, refunding the purchase price of such products). In no case are products to be returned without first obtaining permission and an RMA (Return Material Authorization) number from the Seller. In no event shall the Seller be liable for any consequential or incidental damages.
Equipment or parts which have been subject to abuse, misuse, accident, alteration, neglect, unauthorized repair or installation, installation/damages caused by agents of a third party organization, or acts of God, i.e., earthquake, flood, lightning, and other severe climatic occurrences, are not covered by warranty. Equipment returned for repair packaged in improper material against ESD damage is also not covered by warranty. The Seller shall make the final determination as to the existence and cause of any alleged defect.
This warranty is the only warranty made by the Seller with respect to the goods delivered hereunder, and may be modified or amended only by a written instrument signed by a duly authorized officer of the Seller and accepted by the Buyer.
THE SELLER MAKES NO OTHER WARRANTY OF ANY KIND WHATSOEVER, EXPRESSED OR IMPLIED, AND ALL IMPLIED WARRANTY OF FITNESS FOR A PARTICULAR PURPOSE, WHICH EXCEEDS THE AFORESAID OBLIGATIONS IS HEREBY DISCLAIMED BY THE SELLER.
For technical assistance call Dantel's Customer Support Department between 8 AM and 5 PM Pacific Standard Time, Monday through Friday, at 559-292-1111, Option 1.
For repairs and emergency replacements, obtain a RMA number from the Customer Support RMA Representative at 559-292-1111 Ext. 174.
Click to view more about Dantel's Warranty
Training
Training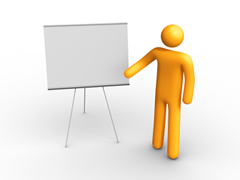 Dantel offers cost-effective training and certification courses, designed for telecommunications companies and technical professionals who use and support Dantel equipment. In addition to the traditional lecture/lab courses taught at our corporate headquarters in Fresno, we offer on-site training and custom education.
We offer customized courses for each of our product lines. These courses help you to learn everything from the basics of alarm and control functions, to specific product functions and trouble-shooting. Additionally, courses may be customized to provide both basic and advanced training. Courses last from 1 to 4 days depending on the equipment you want to cover.
Each Dantel course features an overview of Dantel, and valuable information about our products and services including:
product warranty
equipment return and repair (RMA)
handling tips
product documentation
technical support
application overview of your system
block diagram familiarization
trouble-shooting information
installation instruction
maintenance information
There is a low student-to-instructor ratio, with a maximum of 15 students per class. Additionally, there are optional final examinations for certification courses and student evaluation.
On-site training is defined as training conducted in the field, typically at the customer's location. For on-site training, customers are required to supply the classroom, seating, tables, and audio/visual equipment. Customers can select the pricing option that is the most economical for them. Choose the fixed pricing option or be billed at the rate of $1,300 per day plus expenses.
Dantel can customize an educational solution to meet your company's specific needs. Whether you require a simple instructor presentation, training for a multi-vendor equipment environment, or in-depth alarm system engineering and planning seminar, we can develop custom courses to meet your unique business requirements. In addition, we can incorporate your specialized content and material into our courses.
To discuss your specific training needs, and order Dantel training, call Dantel Customer Support at 1-559-292-1111. Allow 30 days advance notice for scheduling purposes. All scheduled training sessions are confirmed upon receipt of your approved Purchase Order.
Click to view more about Dantel's Training